Free local shipping for orders above SGD$20. For overseas shipping, please email us at enquiries@a-listclub.com
Dual ended brow pencil for multi-dimensional, sculpted look
This uniquely designed brow pencil combines masterful technique and polished precision. On one end, an ultra-fine retractable triangle tip pencil to add dimension and volume to the brows; on the other end, a full spoolie brush to blend out the color and soften harsh lines.
Perfectly sculpted brows not only frame your eyes, but they also balance out your facial features!

3 Shades to choose from:
Dark Brown BM05
Medium Brown BM07
Light Brown BM10
Key Ingredients:



VITAMIN E
A powerful antioxidant that nourishes and conditions the brows for an enhanced texture.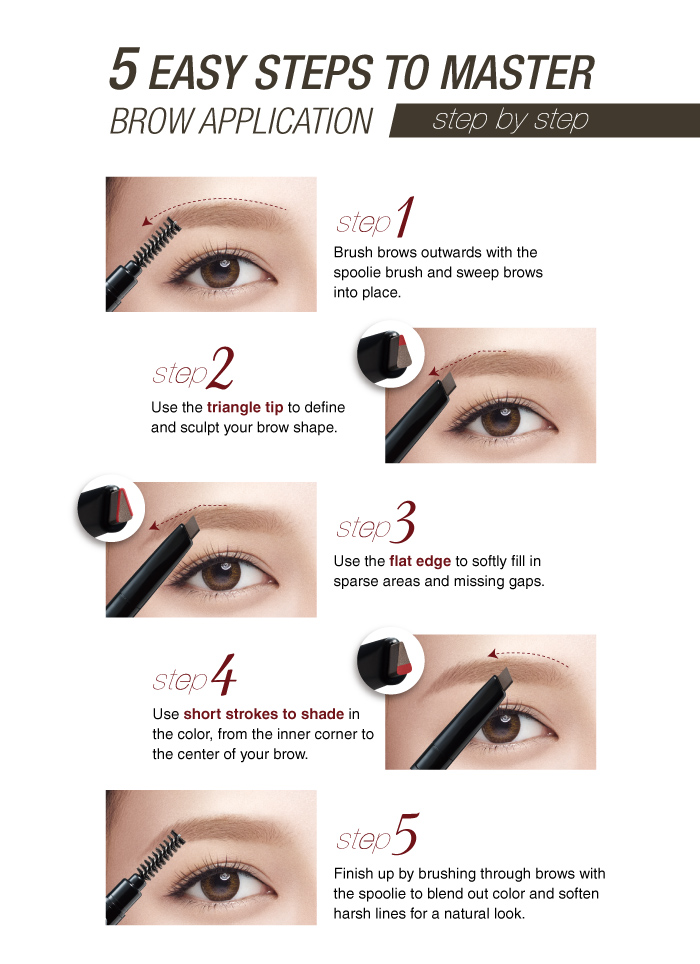 Keep away from heat and direct sunlight.
UNT was founded based on philosophies that skin care should not be a luxury, that all people deserve healthy and comfortable skin equally, and that every product should have a purpose for skin.
"UNT" is named after an abbreviation taken from "Untitled" because we believe that beauty cannot be represented by one verbal expression alone.
Characterized by its use of bioactive compounds that originate exclusively from world-class pharmaceutical plants in France, Germany, Japan, Switzerland, and the US. This has allowed its formulas to introduce innovative molecular solutions that target wide ranging skin problems. Moreover, selling direct online cuts off the expensive commissions and fees from the prices, making UNT's products affordable to everyone
Specifically, all UNT products share the following distinct attribute:
- Small molecular weight
- Easily abosorbed
- Light, low oil-based content
- High concentrations of active ingredients
- Hypoallergenic
- In sync with international development for new materials


Medical Expertise
UNT advisors consist of experts across different fields ranging from biochemists, dermatologists, plastic surgeons, gynecologists, and pharmacists. Every expert contributes his or her industry knowledge coupled with UNT's expertise in international market ingredients; together we are able to offer quality, safe, and affordable products to users around the world